Improving Outcomes through Education
Lisa Miller specializes in continuing education in fetal monitoring, obstetrics, patient safety and legal issues for doctors, midwives and nurses.





2020 Advanced EFM Seminars
Join us in Honolulu or Sacramento for two great days of continuing education, collaboration and networking with programs designed for all clinicians!
Schedule a private program
In addition to teaching continuing medical and nursing education through Symposia Medicus, Lisa provides a number of private presentations annually.
Video Question of the Month
Find the Right Tool
Lisa has developed a number of tools that support clinicians in applying the NICHD terminology and utilizing the standardized approach to intrapartum EFM taught by Lisa and her co-author, Dr. David Miller. Helpful resources like Lisa's textbooks and EFM ruler are available for purchase here.
ReadRight EFM Ruler
Developed to assist clinicians in applying the NICHD terminology to actual FHR tracings, the ruler is designed as a visual aid to determine baseline rate, baseline variability, and deceleration type based on onset to nadir (gradual vs. abrupt).
Guide to Fetal Monitoring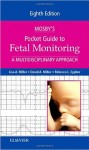 Lisa is co-author of "8th Edition of Mosby's Pocket Guide to Fetal Monitoring: A Multidisciplinary Approach." This portable, practical guide provides a multidisciplinary, evidence-based approach to fetal monitoring that's ideal for use in the clinical environment.
Testimonials
"When our facility hosted an Advanced Fetal Monitoring course by Lisa Miller, we were excited to provide nurses and physicians in our area the opportunity to benefit from her evidenced-based approach. Lisa's approach to fetal monitoring enriched learning for our entire obstetric staff, including our physicians, as they learned side by side with nurses in the same class. Even our most doubtful physicians acknowledged her expertise and stated that she had enhanced their practice of fetal monitoring interpretation and management. We will definitely be having her return!"
---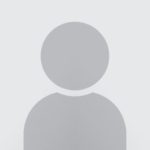 PRMES, LLC - Fetal Monitoring Classes, Risk Management
2017-06-05T15:27:12+00:00
Maryann McCafferty, MSN, RNC, Director Women's Pavilion & Janice Denny Gibbs MSN, RNC, Clinical Staff Educator
Norton Hospital, Louisville, KY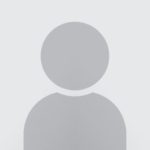 "When our facility hosted an Advanced Fetal Monitoring course by Lisa Miller, we were excited to provide nurses and physicians in our area the opportunity to benefit from her evidenced-based approach. Lisa's approach to fetal monitoring enriched learning for our entire obstetric staff, including our physicians, as they learned side by side with nurses in the same class. Even our most doubtful physicians acknowledged her expertise and stated that she had enhanced their practice of fetal monitoring interpretation and management. We will definitely be having her return!"
https://prmes.com/testimonials/lisas-approach-to-fetal-monitoring-enriched-learning-for-our-entire-obstetric-staff/
"I've had the pleasure of learning from Lisa Miller for years. She has a unique ability to blend the clinical perspective of an experienced nurse midwife, the legal viewpoint of an attorney and the insight and effortless humor of a highly effective communicator. These characteristics and many others make her one of the most talented and effective teachers in our field."
---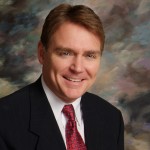 PRMES, LLC - Fetal Monitoring Classes, Risk Management
2017-06-05T15:35:27+00:00
David A. Miller, MD, FACOG
Professor of Obstetrics, Gynecology & Pediatrics
Division of Maternal-Fetal Medicine
University Of Southern California
Los Angeles, California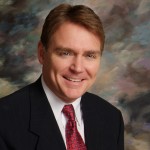 "I've had the pleasure of learning from Lisa Miller for years. She has a unique ability to blend the clinical perspective of an experienced nurse midwife, the legal viewpoint of an attorney and the insight and effortless humor of a highly effective communicator. These characteristics and many others make her one of the most talented and effective teachers in our field."
https://prmes.com/testimonials/329/
"Lisa Miller came to our facility to teach the L&D nursing staff, our resident physicians and our attending physicians. Lisa's wealth of knowledge was evident and her teaching style created an atmosphere where all the different disciplines could learn and comfortably ask questions. Her quick wit and clear communication style made it a fun day that was well received. The evaluations of the presentation made it clear that Lisa had exceeded our expectations and we look forward to her returning soon!"
---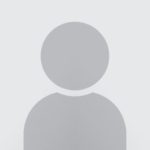 PRMES, LLC - Fetal Monitoring Classes, Risk Management
2017-06-05T15:36:45+00:00
Wendy Boyer, RNC-OB
Patient Care Director, Women and Infant Services
Sutter Medical Center, Santa Rosa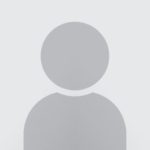 "Lisa Miller came to our facility to teach the L&D nursing staff, our resident physicians and our attending physicians. Lisa's wealth of knowledge was evident and her teaching style created an atmosphere where all the different disciplines could learn and comfortably ask questions. Her quick wit and clear communication style made it a fun day that was well received. The evaluations of the presentation made it clear that Lisa had exceeded our expectations and we look forward to her returning soon!"
https://prmes.com/testimonials/330/
"I am usually skeptical of 'multidisciplinary' fetal monitor conferences but Lisa Miller's class hit a home run."
---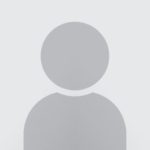 PRMES, LLC - Fetal Monitoring Classes, Risk Management
2017-06-05T15:39:15+00:00
Thomas N. Tabb, MD, MFM
Norton Hospital, Louisville, KY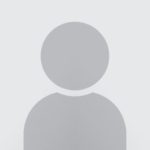 "I am usually skeptical of 'multidisciplinary' fetal monitor conferences but Lisa Miller's class hit a home run."
https://prmes.com/testimonials/331/
"I just wanted to take a moment to thank you again for the wonderful OB on Trial and EFM Review course last week in NY. As I mentioned last week, I was lucky enough to attend one of your classes back in 2009. I had been out of OB for a while to start a family and the NICHD nomenclature had changed while I was not working L&D. I happened to have a deposition scheduled 3 days after taking your course for a case in which I had been a charge RN on the floor when we had a bad outcome. I took the course and spent the next few days reviewing the NICHD guidelines prior to my deposition. The deposition went so well that the attorney offered to use me as an expert if I obtained my certification and I was never called to testify at trial. Thank you!"
---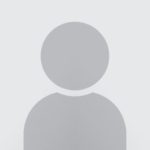 PRMES, LLC - Fetal Monitoring Classes, Risk Management
2017-06-05T15:39:47+00:00
Kate Dauphinais, RN, C-EFM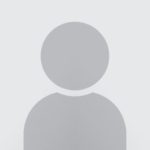 "I just wanted to take a moment to thank you again for the wonderful OB on Trial and EFM Review course last week in NY. As I mentioned last week, I was lucky enough to attend one of your classes back in 2009. I had been out of OB for a while to start a family and the NICHD nomenclature had changed while I was not working L&D. I happened to have a deposition scheduled 3 days after taking your course for a case in which I had been a charge RN on the floor when we had a bad outcome. I took the course and spent the next few days reviewing the NICHD guidelines prior to my deposition. The deposition went so well that the attorney offered to use me as an expert if I obtained my certification and I was never called to testify at trial. Thank you!"
https://prmes.com/testimonials/332/
0
PRMES, LLC - Fetal Monitoring Classes, Risk Management